The Passing of Infotec/Dale Carnegie President Ann Perry
Ann Perry was many things, a pioneer in the IT profession, a wife, mother, and advocate for animal adoption, but many who crossed paths with this dynamic leader never knew she was also fighting a daily battle with cancer. They never knew because she was relentlessly upbeat. After successfully combatting the disease for many years, Ann, the President of Infotec/Dale Carnegie passed away on February 20, 2021.
"I had the opportunity to start working with Ann in 2003," says Mark Dreyfus, President of ECPI University. "She was always pleasant, professional, and had an infectiously positive attitude. While her personal battle with cancer spanned many years, she never let that stop her willingness to help customers or improve training at Infotec. I personally learned a lot from Ann and will miss her guidance and friendship."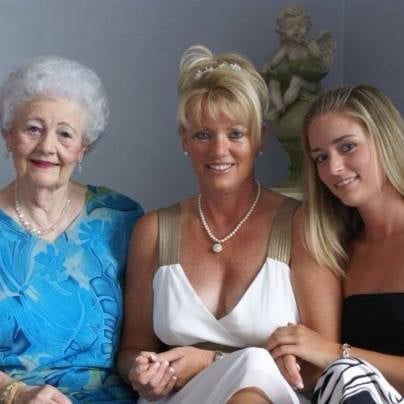 Ann graduated from Radford University in 1982 with a Bachelor of Science in Business Management and Marketing. She entered the workforce as a technical account manager for IBM mainframe computing solutions. In 1988, she became the Support Services Marketing Manager for Computer Dynamics Inc. It was there she fell in love with computer and technical training. She was able to grow the business from a single location in Hampton Roads to eight training centers along the east coast from New York City to Orlando, Florida.
Always an entrepreneur, Ann began her own training company, ACTS, in 1996. Starting from scratch, she grew the business into a highly-successful operation in two years and easily became the leader in delivering training in southeastern Virginia. Perhaps her proudest days have occurred during the past 18 years as President of Infotec.
As she had done before, she grew the business exponentially and expanded offerings to include two Dale Carnegie franchises offering critical skills and leadership training.
"Ann was a female business leader before it was fashionable for many women to be in the positions she held," says ECPI University Director of Marketing Glenn Sherrill. "She didn't see obstacles, but rather opportunities and that is the mark of a progressive leader. She led through thoughtful collaboration, establishing a culture centered on teamwork and mutual respect. She didn't need you to know she was the leader. She was relatable, and led by setting a high bar and challenging those who worked with her. When you look at the Infotec team, you see her attitude and professionalism reflected across each member."
Infotec/Dale Carnegie Vice President of Business Development Ed Gann worked with Ann for many years. "Ann loved people and was fiercely loyal to those around her," says Ed. "She is survived by her daughter Ashley, and beloved husband, Dan, who was given a rare woman and loved her beyond measure. While Ann trail-blazed her career, she was also an amazing mother and Ashley was the apple of Ann's eye and there was nothing Ann wouldn't do for her. Her hard work as a parent was rewarded with Ashley's graduation from the Virginia-Maryland College of Veterinary Medicine."
Ann and Ashley shared a love for animals from the beginning, including equestrian competitions. Ann's animals at home were a big part of her heart as well. She loved St. Bernard's and was an ardent supporter of animal adoption and care. In lieu of flowers, contributions can be made in her memory to the Norfolk SPCA.